Glass Repair, Replacement and Custom Cut Glass We now have over 3,000 Glass patterns for your Classic and Muscle cars and Hot Rods so, Give us a call!! Karl Anderson of Anderson's Auto Glass, A 2nd generation Glass Man with 30 years experience is housed out of Vermont Custom Auto Service, So we are now able to fulfill your Auto and heavy Machinery glass needs, If you need a stone chip fixed, a Windshield or door glass replaced in your Car, Truck, Tractor Trailer or Even an Excavator or perhaps you have a Hot Rod or an Antique car we can custom cut glass as well!!! So call us today if you have ANY Glass Needs!!! We can even come to your location with our Mobil Service, weather permitting ofcourse Here is a 2012 Corolla With a quick windshield replacement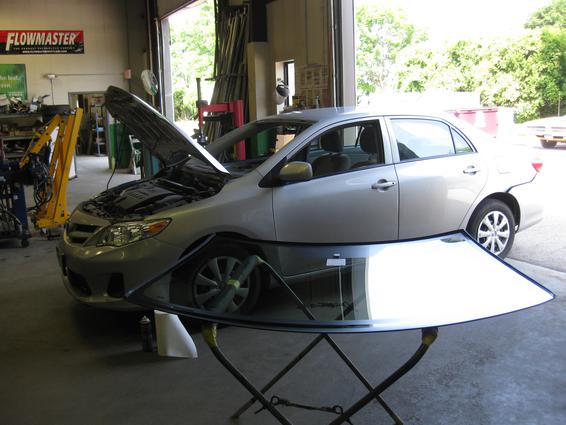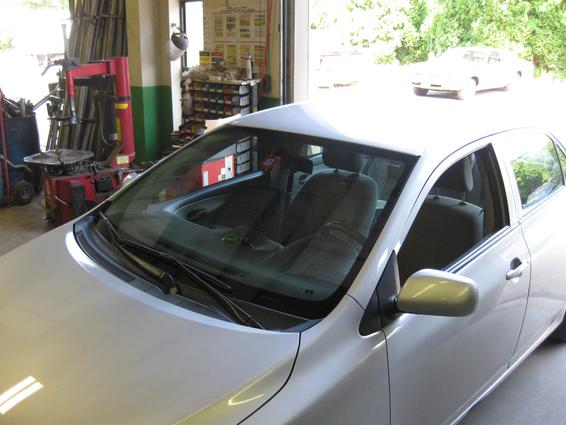 Here Karl, Installed a side window on a big Cat 980H Front End Loader!!! Here is some Custom Cut glass for a 1954 Dodge power Wagon, Window Frames were even sand blasted and painted!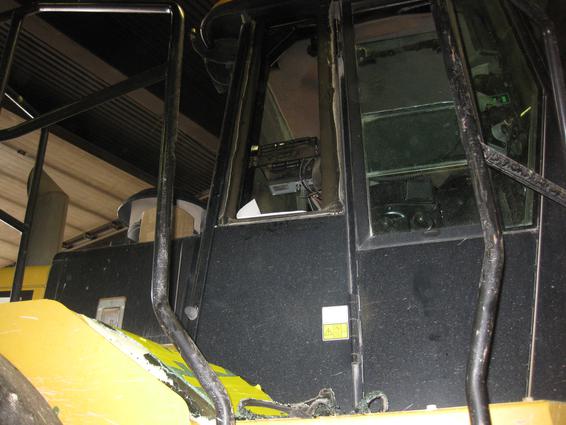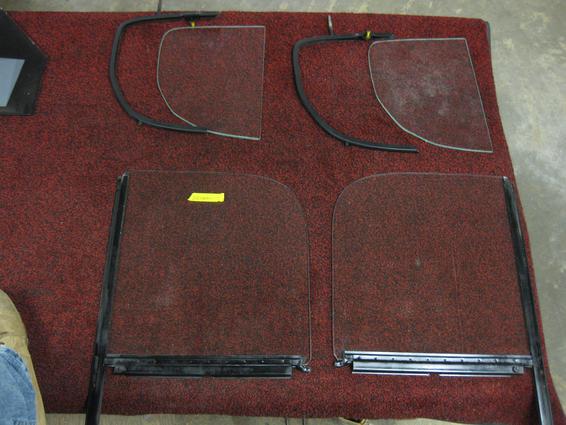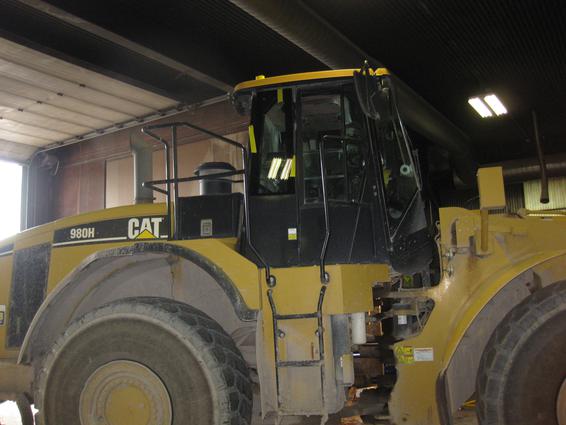 This was a Tricky car to install Glass in as it has a curved front windshield and it was chopped 4.5 inches!!!, Not a Problem for Karl, He took 4.5 Inches off this new windshield for a 1970 Cuda like it wasn't even a challenge and installed the back glass as well!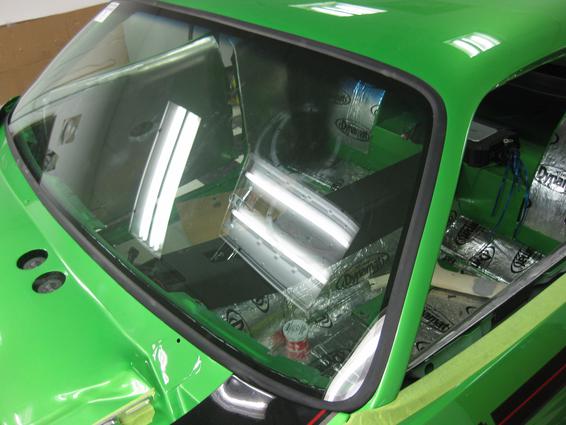 This was a door glass on a international truck, No Problem, Karl cleaned and removed all the broken glass and installed a new door glass for this happy customer who could get back on the road in no time at all!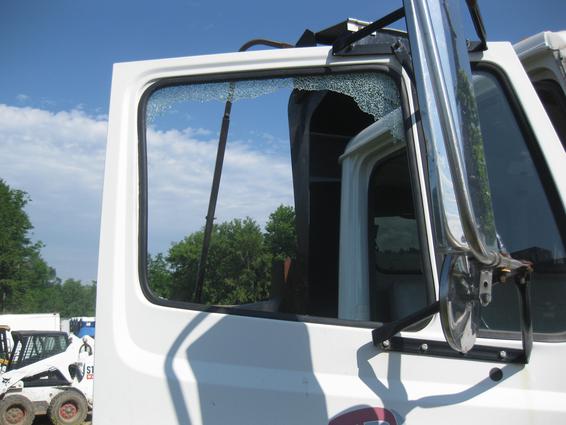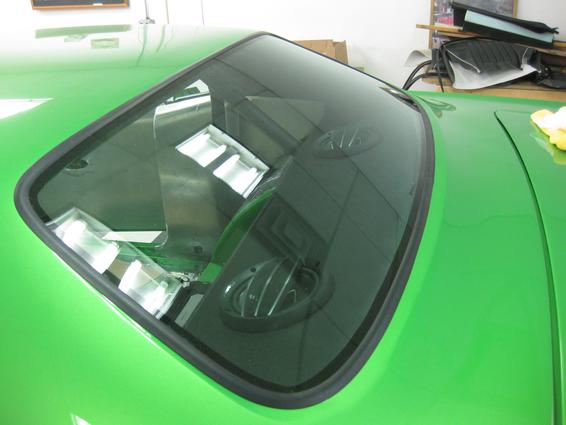 Here is the back glass on a Truck that someone had broken, Removed all the Broken glass, cleaned it up and in goes the new window!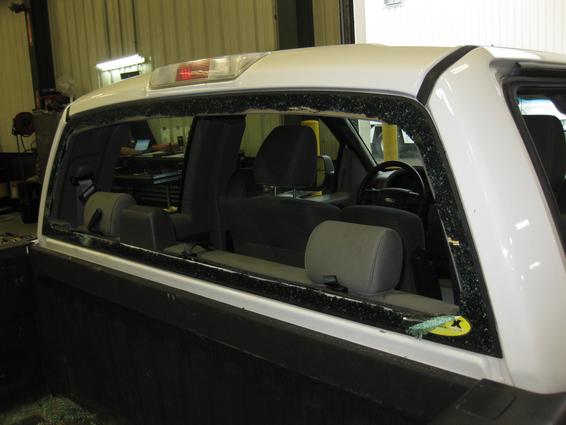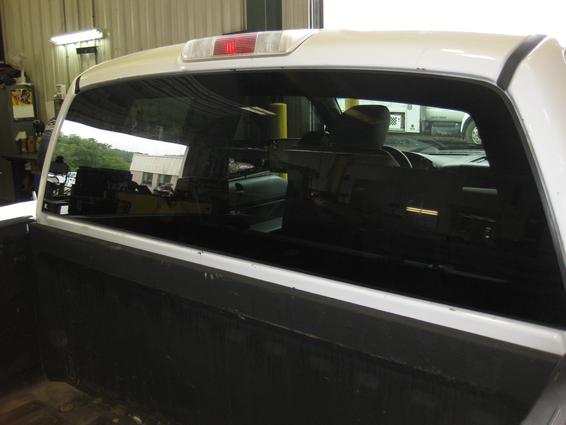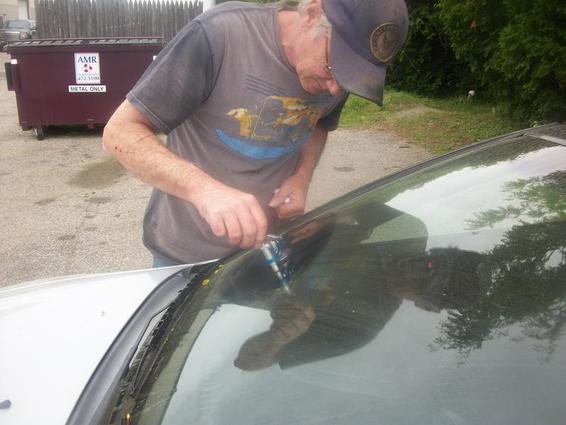 Here is Karl as he doing a stone chip repair on a customers vehicle